Black Nativity

PG




for thematic material, language and a menacing situation




Forest Whitaker , Jennifer Hudson

-

1 hr. 32 mins.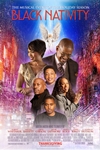 In a contemporary adaptation of Langston Hughes' celebrated play, the holiday musical drama BLACK NATIVITY follows Langston(Jacob Latimore), a street-wise teen from Baltimore raised by a single mother, as he journeys to New York City to spend the Christmas holiday with his estranged relatives Reverend Cornell and Aretha Cobbs(Forest Whitaker and Angela Bassett). Unwilling to live by the imposing Reverend Cobbs' rules, a frustrated Langston is determined to return home to his mother, Naima(Jennifer Hudson). Langston embarks on a surprising and inspirational journey and along with his new friends, and a little divine intervention, he discovers the true meaning of faith, healing, and family.
Official Site
Trailer
---
Frozen

PG




for some action and mild rude humor




Kristen Bell , Idina Menzel

-

1 hr. 48 mins.
Fearless optimist Anna sets off on an epic journey-teaming up with rugged mountain man Kristoff and his loyal reindeer Sven-to find her sister Elsa, whose icy powers have trapped the kingdom of Arendelle in eternal winter. Encountering Everest-like conditions, mystical trolls and a hilarious snowman named Olaf, Anna and Kristoff battle the elements in a race to save the kingdom.
Official Site
Trailer
---
The Best Man Holiday

R




for language, sexual content and brief nudity




Morris Chestnut , Taye Diggs

-

2 hr. 2 mins.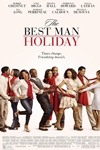 After nearly 15 years comes the long-awaited next chapter to the film that ushered in a new era of comedy. When the college friends finally reunite over the Christmas holidays, they will discover just how easy it is for long-forgotten rivalries and romances to be ignited.
Official Site
Trailer
---
Thor: The Dark World

PG-13




for sequences of intense sci-fi action and violence, and some suggestive content




Chris Hemsworth , Natalie Portman

-

2 hr. 0 mins.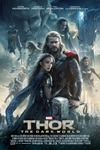 The adventures of Thor, the Mighty Avenger, continue as he battles to save Earth and all the Nine Realms from a shadowy enemy that predates the universe itself. In the aftermath of Marvel's "Thor" and "Marvel's The Avengers," Thor fights to restore order across the cosmos...but an ancient race led by the vengeful Malekith returns to plunge the universe back into darkness. Faced with an enemy that even Odin and Asgard cannot withstand, Thor must embark on his most perilous and personal journey yet, one that will reunite him with Jane Foster and force him to sacrifice everything to save us all.
Official Site
Trailer
---
Ender's Game

PG-13




for some violence, sci-fi action and thematic material




Asa Butterfield , Harrison Ford

-

1 hr. 54 mins.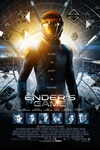 In the near future, a hostile alien race called the Formics have attacked Earth. If not for the legendary heroics of International Fleet Commander Mazer Rackham, all would have been lost. In preparation for the next attack, the highly esteemed Colonel Hyrum Graff and the International Military are training only the best young minds to find the future Mazer.
Ender Wiggin, a shy but strategically brilliant boy, is recruited to join the elite. Arriving at Battle School, Ender quickly and easily masters increasingly difficult challenges and simulations, distinguishing himself and winning respect amongst his peers. Ender is soon ordained by Graff as the military's next great hope, resulting in his promotion to Command School. Once there, he's trained by Mazer Rackham himself to lead his fellow soldiers into an epic battle that will determine the future of Earth and save the human race.
Official Site
Trailer
---
Free Birds

PG




for some action/peril and rude humor




Owen Wilson , Woody Harrelson

-

1 hr. 30 mins.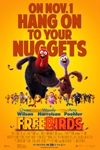 In this hilarious, adventurous buddy comedy for audiences of all ages, directed by Jimmy Hayward, two turkeys from opposite sides of the tracks must put aside their differences and team up to travel back in time to change the course of history - and get turkey off the Thanksgiving menu for good.
Official Site
Trailer
---
Jackass Presents: Bad Grandpa

R




for strong crude and sexual content throughout, language, some graphic nudity and brief drug use




Johnny Knoxville , Jackson Nicoll

-

1 hr. 33 mins.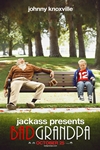 86 year-old Irving Zisman is on a journey across America with the most unlikely companions, his 8 year-old Grandson Billy. The signature Jackass character Irving Zisman and Billy will take movie audiences along for the most insane hidden camera road trip ever captured on camera.
Along the way Irving will introduce the young and impressionable Billy to people, places and situations that give new meaning to the term childrearing. The duo will encounter male strippers, disgruntled child beauty pageant contestants (and their equally disgruntled mothers), funeral home mourners, biker bar patrons and a whole lot of unsuspecting citizens.
Real people in unreal situations, making for one really messed up comedy.
Official Site
Trailer
---