Star Trek Into Darkness

PG-13




for intense sequences of sci-fi action and violence




Chris Pine , Zachary Quinto

-

2 hr. 3 mins.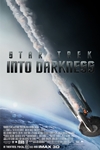 When the crew of the Enterprise is called back home, they find an unstoppable force of terror from within their own organization has detonated the fleet and everything it stands for, leaving our world in a state of crisis.
With a personal score to settle, Captain Kirk leads a manhunt to a war-zone world to capture a one man weapon of mass destruction.
As our heroes are propelled into an epic chess game of life and death, love will be challenged, friendships will be torn apart, and sacrifices must be made for the only family Kirk has left: his crew.
Official Site
Trailer
---
Peeples

PG-13




for sexual content, drug material and language




Craig Robinson , Kerry Washington

-

1 hr. 35 mins.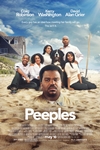 Sparks fly in the Hamptons when "regular guy" Wade Walker crashes the preppy Peeples family reunion to ask for their precious daughter Grace's hand in marriage. Wade might be a fish out of water among this picture-perfect East Coast clan always trying to keep up appearances, but he's not about to let himself sink. Instead, in a wild weekend of fun, dysfunction and hilarious surprises, Wade is about to discover there's room for all kinds of Peeples in this family, no matter their differences.
Official Site
Trailer
---
Iron Man 3

PG-13




for sequences of intense sci-fi action and violence throughout, and brief suggestive content




Robert Downey Jr. , Gwyneth Paltrow

-

2 hr. 15 mins.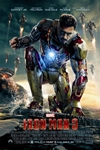 Marvel's "Iron Man 3" pits brash-but-brilliant industrialist Tony Stark/Iron Man against an enemy whose reach knows no bounds. When Stark finds his personal world destroyed at his enemy's hands, he embarks on a harrowing quest to find those responsible. This journey, at every turn, will test his mettle. With his back against the wall, Stark is left to survive by his own devices, relying on his ingenuity and instincts to protect those closest to him. As he fights his way back, Stark discovers the answer to the question that has secretly haunted him: does the man make the suit or does the suit make the man?
Official Site
Trailer
---
Pain & Gain

R




for bloody violence, crude sexual content, nudity, language throughout and drug use




Mark Wahlberg , Dwayne Johnson

-

2 hr. 9 mins.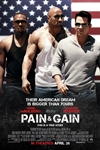 Based on a true story about a group of steroid-abusing bodybuilders engage in a campaign of kidnapping, extortion and murder in Florida.
Official Site
Trailer
---
Oblivion

PG-13




for sci-fi action violence, brief strong language, and some sensuality/nudity




Tom Cruise , Morgan Freeman

-

2 hr. 5 mins.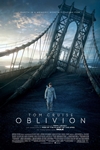 Jack Harper is one of the last few drone repairmen stationed on Earth. Part of a massive operation to extract vital resources after decades of war with a terrifying threat known as the Scavs, Jack's mission is nearly complete. Living in and patrolling the breathtaking skies from thousands of feet above, his soaring existence is brought crashing down when he rescues a beautiful stranger from a downed spacecraft. Her arrival triggers a chain of events that forces him to question everything he knows and puts the fate of humanity in his hands.
Official Site
Trailer
---
42

PG-13




for thematic elements including language




Harrison Ford , Chadwick Boseman

-

2 hr. 8 mins.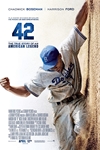 The story of Jackie Robinson, the first African-American to play in American Major League Baseball, focusing on the two years of his life after he entered the game in 1947.
Official Site
Trailer
---
Scary Movie V

PG-13




for crude and sexual content throughout, language, some drug material, partial nudity, comic violence nad gore




Ashley Tisdale , Simon Rex

-

1 hr. 25 mins.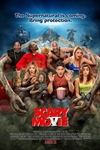 The latest installment of the SCARY MOVIE franchise includes send ups of PARANORMAL ACTIVITY, MAMA, SINISTER, THE EVIL DEAD, INCEPTION, BLACK SWAN and pop culture featuring Ashley Tisdale, Charlie Sheen, Lindsay Lohan, Snoop Dogg, Katt Williams, Molly Shannon, Terry Crews, Simon Rex, Jerry O'Connell, Sarah Hyland, Katrina Bowden, Tyler Posey, Shad Moss aka Bow Wow, Kate Walsh, Heather Locklear, Mac Miller and Mike Tyson. This film is directed by Malcolm Lee who teamed up and worked side by side with legendary comedy director David Zucker (AIRPLANE, THE NAKED GUN franchises). Zucker wrote and directed SCARY MOVIE 3 and 4 and also co-wrote and produced SCARY MOVIE V.
Official Site
Trailer
---
Tyler Perry's Temptation

PG-13




for some violence, sexuality and drug content




Jurnee Smollett-Bell , Lance Gross

-

1 hr. 51 mins.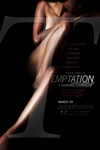 An explosive romance about the seductive dangers of the forbidden, this film tells the provocative and sensual story of Judith, an ambitious married woman whose obsessive passion for a handsome billionaire leads to betrayal, danger and a choice that will forever alter the course of her life.
Official Site
Trailer
---
The Croods

PG




for some scary action




Nicolas Cage , Ryan Reynolds

-

1 hr. 38 mins.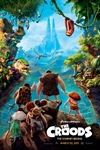 This prehistoric comedy adventure follows the world's first family as they embark on the journey of a lifetime when the cave that has always shielded them from danger is destroyed. Traveling across a spectacular landscape, the family discovers an incredible new world filled with fantastic creatures -- and their outlook is changed forever.
Official Site
Trailer
---